Are you looking for fun family activities to do this fall? Look no further! Turn off the tv, walk away from your computer, put your phone down, and get your family active with these easy autumn activities.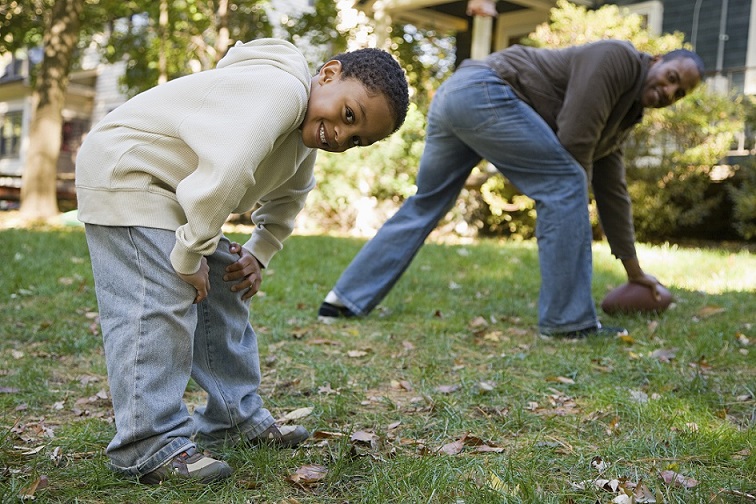 Play In the Leaves
Okay, so maybe do a bit more than play. Make household chores fun for kids and adults by choosing an outdoor chore like clearing leaves from the yard, and making it a whole family project! Everyone should have a job so the whole family works together to complete the project. Someone rakes, someone else picks leaves up and places them in a bag or bin, another person loads the bins into the car. Depending on the size of your yard and family, maybe there's someone using a leaf blower to round the leaves up. Make it interesting and divide into two teams and race each other. Don't forget to jump in the leaf pile!
Take a Hike
Go on a family hike and take advantage of the fall foliage. The higher you hike, the better the view!
Have a Bonfire
Get to know your neighbors, invite them to join you and host a bonfire. Plan the event together as a family and go over safety precautions with children. Spend some time gathering brush before and cleaning up afterward together. Remember to check your town's rules about fires before having a bonfire.
Garden With Your Kids
Plant bulbs as a family, and you can all enjoy their beauty in the spring time.
Play a Pick-Up Game
Fall is football and soccer season. Play a pickup game of basketball in the driveway or at a local park.
Fall Scavenger Hunt
Have an autumn themed scavenger hunt. Create a list of things you can find outside in the fall like pinecones, yellow leaves, acorns, and crabapples, and race to see who can find them all first. If this is too easy, make riddles for each item so participants have to figure out what the item is before they can begin to search for it.
Visit a Farm
Take the family to your local farm and enjoy apple and pumpkin picking, hayrides, and corn mazes. If there are no farms in your area, the local farm stand, or the farmer's market can offer a similar experience.