Go Back
Fun Things to Do with Dad on Father's Day
June means the start of warm weather and school vacations, the opening of lakes and swimming pools, and of course Father's Day.
This year, celebrate the father figures in your life with engaging, family activities that are a break from the normal weekend routine.
Have a Family Picnic or Grill Outside
Take the mess outside! Avoid the hassle of cleaning up the kitchen by getting the family together and having a picnic or grilling outdoors. Give your child a special job or role in preparing the meal that is appropriate for their age and abilities. Your child will like being able to help with the food preparations. This may mean allowing them to make sandwiches, choosing some different fruits for the meal, or simply placing foods into a Tupperware before leaving. Maybe they can help fold napkins or collect sticks for s'mores. If you're grilling, make sure they stay clear of the grill while it is turned on.
Build Something Together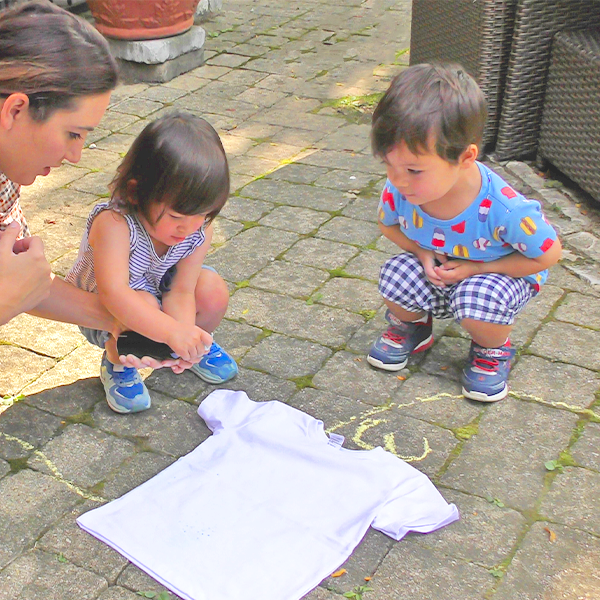 Create a concrete memory learning to build something together. This can be a special project that you and your child work on for years. You could build a birdhouse that will attract different types of birds each morning. Or, maybe something used inside your home such as a mini shelving unit for your child to display sea shells or other special knick knacks. Building a garden or an outdoor flower box is another fun way to be creative and constructive with dad this weekend.
Outdoor Outing
Take a hike! June is a great time to go for family walk, visit a forest preserve or state park. On a nice day, your kids will hear the sound of birds, observe bright green leaves growing on trees, and smell spring in the air. Outdoor activities are a great time for building a child's language skills. You can collect leaves together and compare the colors, shapes, and sizes. Other fun options include going to a baseball game, fishing, or visiting the local farmer's market.
Check out what else to expect from your little one. Follow their milestones here!
Bowling
Bowling is a perfect rainy day activity. Many bowling alleys have father's day specials that include discounts on bowling and food. Try mixing up the activity a bit – have each family member throw the ball in-between their legs while standing forward or backward, or place the ball on the ground and push it down the lane.
Have a Movie Night
Let's bring out dad's old favorites again! When having a movie night, you can add in some fun snacks that are themed for the movie or dad's choice. Afterwards, try talking about the story and characters. This is a good way for your child to practice remembering details form the past and it helps build their storytelling skills.