Go Back
How to Help Make Halloween Easier for Children with Sensory Issues
Halloween can be a fun time of year for children. They get to dress up, eat candy, and carve pumpkins! But for a child with a sensory issue these experiences can be stressful enough to make them feel uncomfortable or unable to participate.
Here are five tips to help your child have a fun and sensory-friendly Halloween.

Halloween Preview
Talk to your child about what happens on Halloween. Explain the process of "trick-or-treating" including what your child will be doing, noises they might hear, and lights that might flash at them. Perhaps read a book where a character celebrates Halloween. If your child knows what to expect for the evening, they'll be less likely to have a negative reaction. Find a video on YouTube or a movie of children trick-or-treating if possible, to show them what to expect.
Costume Practice Run
Costumes
can be uncomfortable itchy and scratchy. For a child with sensory issues, these textures may be unbearable. Have your child try on all parts of a costume while you're making it or before you buy it. Let your child wear their costume around the house a couple of weeks before Halloween so they can get used to the new sensations and you can find fixes to any parts that may irritate them before the big night. You can also layer the costume over comfy well liked clothing.
Check out your child's sensory milestones and more!
Know What's In Your Child's Bag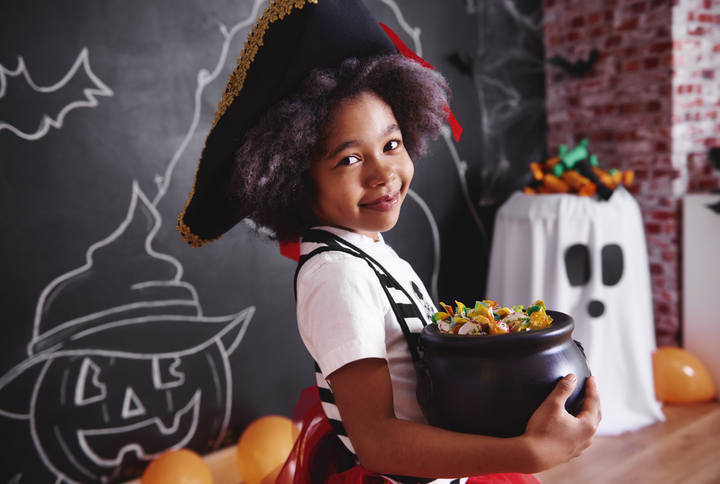 All parents should inspect their child's candy to check for harmful objects and look for already opened candy (not to mention to snag a mini candy bar or two). Parents who have a child with feeding sensitivities should also talk with their child about the different types of candy, such as candy with "surprise centers" where the texture in the middle is different than the outside, or candy that may stick to the roof of their mouth or teeth. This can help children avoid textures they do not like
Pumpkin Play
The inside of a pumpkin, or "pumpkin guts", can be a great sensory experience for your child. Help them cut open the top (if they're old enough) and squish their hands around the inside of the pumpkin before carving it. For children resistant to submerging their hands in pumpkin innards, consider making a no-carve pumpkin by painting or decorating the pumpkin without cutting it open.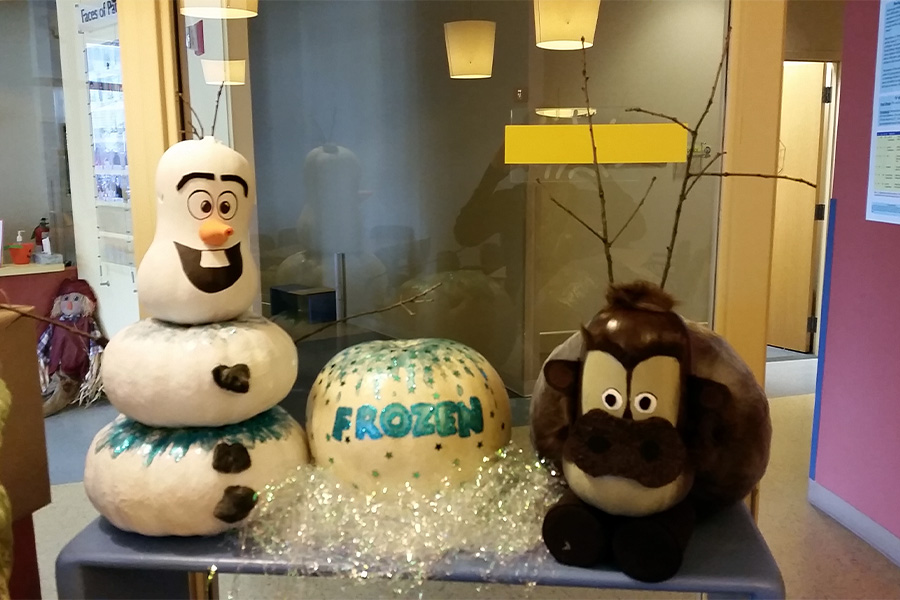 Know Your Child's Limits
For some children, "trick-or-treating" may simply be too overwhelming. If it is too much there are other ways to enjoy the festive holiday. Instead, host a Halloween party with one or two of your child's friends, play fun sensory-friendly games, or invite friends and family over and have your child "trick-or-treat" from room to room in your house.