Go Back
Teach Your Child About Giving with These Fun Activities
The holidays are a time of giving thanks, giving gifts, and giving back. When children learn about the value of giving back at a young age, it becomes an important part of their lives.
Here are some engaging and family-friendly activities to introduce your child to the art of giving to others!
Donate old clothes, toys, and books
With your child, go through their room and their belongings to see what they don't fit in anymore or don't use. This can be a great way for your child to learn about doing chores. If they're having a hard time letting go, remind them that this is going to be used by other children, who will also love these things. If you have a family member or friend who is slightly younger than your child, you can give your clothes as hand-me-downs!
Make baked goods for a neighbor or friend
Have your child help you make baked goods that you can give to neighbors or friends. You can even organize a neighborhood baked goods exchange. Stay mindful of any dietary restrictions!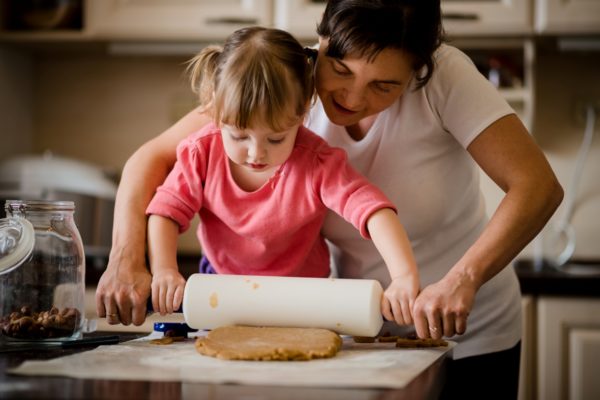 Teach your children about charities and causes that are important to you
There are so many amazing charities that help people all over the world. If you have a charity that is special to you, teach your child about this cause and why it's important. You can also research charities and make a decision together on which charities you'd like to support. If your child is interested, they can help raise funds for these charities by either creating their own fundraiser or collecting donations instead of gifts for a holiday or birthday!
Collect canned food and bring it to a local food pantry
Many townships have a local food pantry where you can donate non-perishable items. With your child, go through your own pantry if you have excess food that can be donated, or in the next trip to the store have your child pick out a can or two of food that they'd like to donate. If you're up for it, you and your child can organize a food drive among friends and neighbors. Get the word out through social media or text message, and ask them to leave non-perishable items by your front door or in a secure location. Be sure to thank them for their support!
Make a kindness calendar
Make time for acts of kindness every day! Make a calendar with your children to write down one way you'll give back to others every single day. As you cross off each day, your children will see that kindness isn't just for special times or places—it's present in the everyday things we do for each other.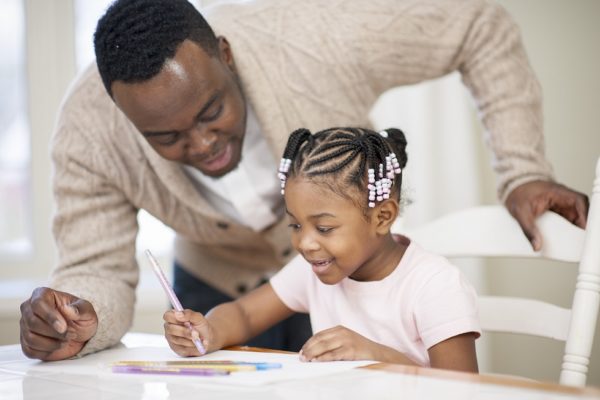 Help out neighbors in need
There are many outdoor tasks that neighbors may need help with, especially if they have mobility issues, such as raking leaves or retrieving the mail. If you have a neighbor in need and a child that wants to help out, have your child join you in helping the neighbor complete these tasks on a regular basis. When they are old enough, your child can start to take on some of these tasks independently!
Adopt a family for the holidays and go shopping for their presents together
Around the holidays, many non-profits allow you to "adopt a family". This means that you are given the name of a family or members of a family in need, and their wish list for the holidays. You and your family can sign up to adopt a family, and then pick out the toys for that family together!
No matter what you and your child choose to do, always emphasize the importance of helping out others. This can strengthen their social-emotional development, and help them think about giving back to their community in the future!
Want to learn more about baby's development and track their milestones?