Go Back
5 Ideas to Encourage Children to Be Thankful
Did you know research suggests that giving thanks has the power to make people happier?
When we stop to savor and appreciate our daily lives, we become happier. Creating an attitude of gratitude in children is a challenge that goes beyond teaching them basic manners.
Check out our 5 ideas to encourage children to be thankful.
1. Increasing Responsibility
Giving your child responsibilities can help them be more aware and appreciative of the effort and support they receive from caregivers, teachers, and others in their lives.
Here are a few tips to help your child become more responsible:
Best Host
Next time your child asks for a play date, involve them in the planning process. Maybe they need to clean their room, go grocery shopping for a snack, or plan a craft for the play date. Encourage your child to invite their friend over themselves, and give the friend's mom or dad a heads up the invite is coming.
New Duties
If children are old enough, think about assigning them something to be responsible for in the house. Maybe they're in charge of something as small as a plant, or as important as a pet. This means they're responsible for daily watering or feeding and walking.
Treats and Chores
Next time your child wants a treat, whether it's a trip to the movie theater or a new toy, offer to let them earn the toy by doing some age-appropriate chores around the house. Maybe this means helping wash dishes, folding laundry, or being responsible for collecting the recycling.
Increasing children's responsibilities slowly and steadily over time as they're ready gives them the opportunity to work on executive functioning skills.
2. Make Old Toys New
Has your child grown tired of some of their toys?
Wondering how to make old toys seem interesting again?
This week's post from our series on thankfulness and gratitude focuses on the idea that less can sometimes be more. Here are tips to help your child simplify and appreciate the toys they already have.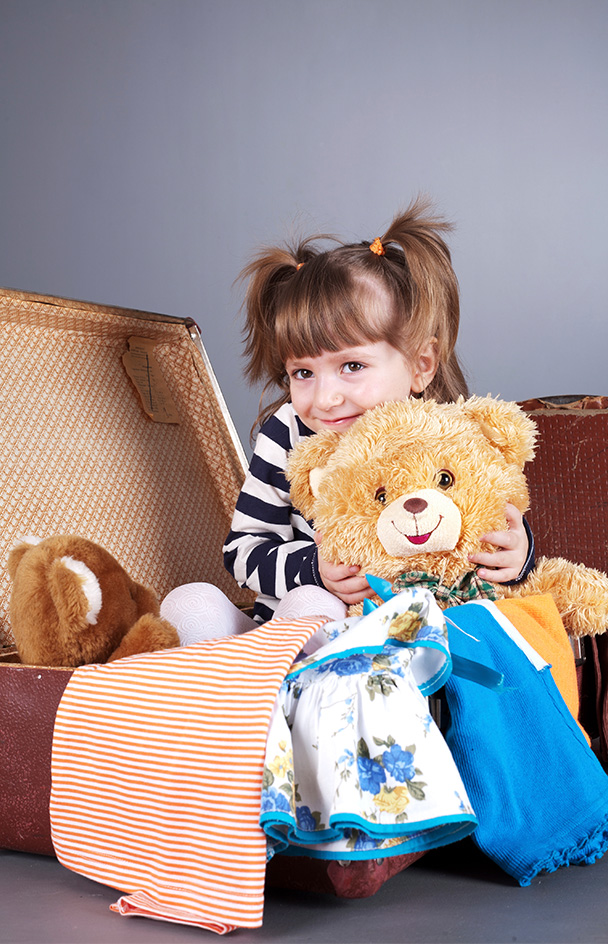 When you notice your child isn't playing with certain toys, try putting them in storage for awhile. When those toys have been forgotten about bring them out again and they'll be appreciated like they're brand new.
Consider letting kids dig through some items from your attic or closet (as long as it is safe for them to do so). When children get a chance to explore new items, they often view these items with a new light. Children can get very creative with regular household items, especially when children don't know the intended use for items. Check out our ideas for playing with baby with household items for inspiration for reusing or reinventing instead of buying new.
3. Think About Values
Help your child learn to be thoughtful with money. Teaching kids about money can be a good idea for teaching practical math skills and complex concepts like buying, selling, and earning.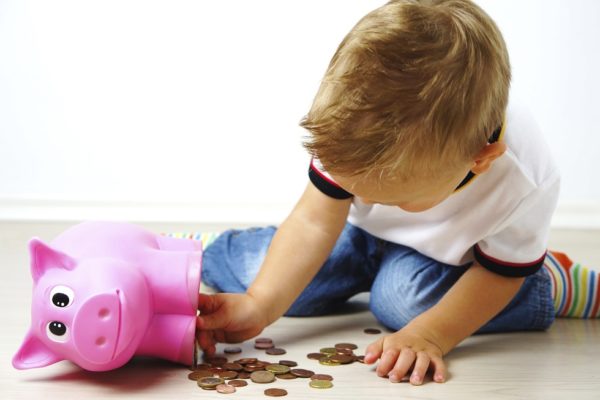 Allowance
Debating whether to give your child an allowance? Perhaps just small change given once a week, can help them to start thinking more about saving and spending. Having a healthy relationship with money, saving, and spending starting early could help teach children the value of a dollar.
Smart Purchases
Wondering what to do when your child begs for toys? Instead of saying a flat no, give children a budget you feel comfortable spending and say they can choose one or multiple items within their budget. Depending on the age of the child let them look into reviews of toys or quality reports. Take them to the store to try toys out before making any decisions. Going through these steps teaches children there are multiple aspects to consider when deciding to make a purchase.
4. Kids in the Kitchen
What's one idea that can help children appreciate their food more? How do you make it more likely that children will eat the food on their plates and think about what they're eating?
Invite your kids to help make the food! Cooking with children is one more tip in our series on teaching children an attitude of gratitude.
Involve your child in a cooking project! Here's a list of easy ways to get your child involved in cooking:
Depending on the age of the child that might mean washing vegetables, or kneading dough. Cooking offers a sensory learning experience through various textures, colors, scents, and the motor movements that come from spreading, cutting, mashing, and more.
If your child is older let them pick recipes with you, write a grocery list, shop, and cook with you. This allows a child to work on planning and following through with plans which is one aspect of executive functioning skills.
5. A Season for Service

Being involved in service projects offers children hands on learning experiences and can be a great way to teach children to be grateful for what they have.
Get Kids Involved Early
Have children start getting involved by:
Collecting spare change for a cause
Bringing cans to school for a can drive and/or
Clipping box tops from cereal
A Family Affair
Also think about volunteering as a family!
Many soup kitchens offer opportunities for families to serve meals together or handle clean up as a team.
If your child is involved in a drive for food or clothing, think about bringing them to drop the items off at the service facility instead of leaving them in a box or a public collection space.
Community service is a learning experience and allowing children to meet the people in need is an important part of that experience.