Brochures
---
Assure the Best (0-15 Months)
Track your child's physical, play, and speech development with this downloadable brochure.
"A concise, parent-friendly guide useful from birth through 15 months of age."
-Healthcare professional
Play (0-6 Years)
Play helps children learn valuable life skills like problem solving, processing emotions, social skills, and more. Download this brochure for info on how to help your child make the most of play time!
Tummy Time (0-6 Months)
Tummy Time is essential for infants' core, motor, and sensory development and achievement of milestones. Download this brochure to learn tips on how to make tummy time for you and baby.
Sensory Integration (0-6+ Years)
Sensory Integration helps people "make sense" of the world around them. Download to learn about why sensory integration is important to baby's development.
Feeding (0-12+ Months)
This introduction to feeding development contains feeding milestones, age appropriate foods, feeding tips by age, and warning signs of a feeding issue.
Speech and Language (0-36 Months)
From birth, baby begins to develop communication skills they will build on and use throughout their life. Download this brochure, which includes a checklist to track baby's communication milestones.
Executive Function (6 Months-5+ Years)
Children use executive function skills every day to stay organized and complete goals. Download this brochure to get tips and activities to build your child's executive function skills.
Social-Emotional (6 Months-5+ Years)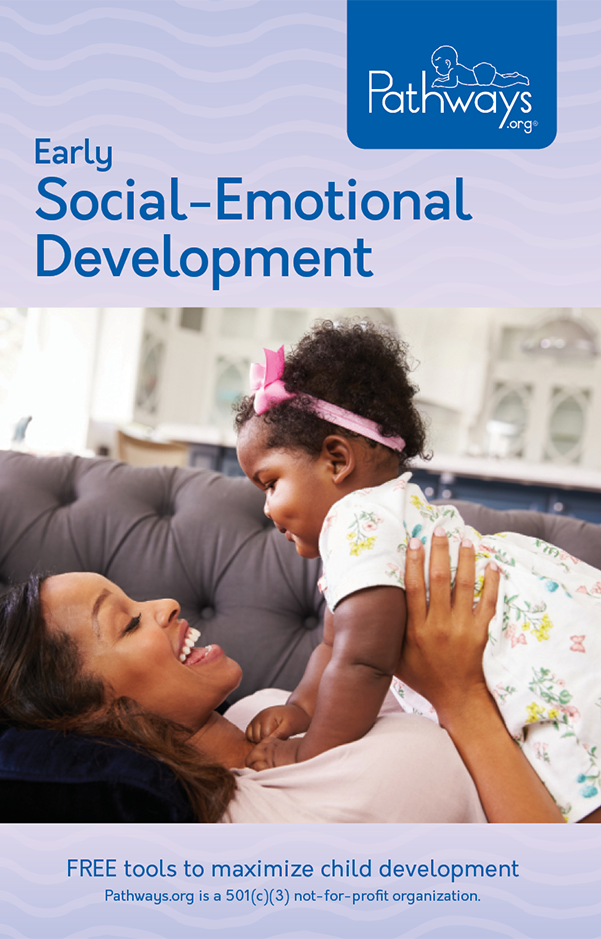 Social-emotional skills will help your child throughout their life. You can help them develop these skills from the time they are born.
Massage+ 30, 10, 5 (0-6+ Months)
A simple 15-minute intervention used to improve infant development. This technique involves gently talking to, massaging, and rocking baby.
---